Please be aware that we are currently in the process of updating the SCATTER Inventory and Pathways, therefore you may experience some issues. Many thanks for your patience.
SCATTER is a local authority focussed emissions measurement and modelling tool, built to help create low-carbon local authorities. SCATTER provides local authorities and city regions with the opportunity to standardise their greenhouse gas reporting and align to international frameworks, including the setting of targets in line with the Paris Climate Agreement. Its use is free of charge to all local authorities in the UK.
Please listen to the podcast below for an introduction to the tool, including its aims and key benefits.
What's new?
We have now updated the SCATTER Inventory tool to show emissions inventories based on 2019 data as of June 2022. This includes an explanation of the changes to the underlying data from which emissions are calculated, compared to 2018. Click on the Inventory 'Creat a Report' page to download your local authority area emissions inventory for 2019.
Anthesis is funded by the Department for Business, Energy and Industrial Strategy (BEIS) through the Midlands Net Zero Hub to develop SCATTER and to take forward enhancements to the online tool for this year.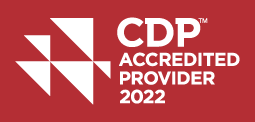 Anthesis has also established a formal partnership with CDP, a global not-for-profit organisation that helps companies and cities disclose their environmental impact, to become its first UK Cities Accredited Solutions Provider. This will help ensure that our recommendations are aligned with international best practice on monitoring and reporting.
"I am delighted that Anthesis have renewed their partnership with CDP as a silver cities consultancy accredited solutions provider in UK. Their use of industry leading tools such as SCATTER and consultancy services empower cities to reduce emissions, enable a just transition, reduce the impacts of climate change ."
Maia Kutner - Associate Director of Cities, States and Regions at CDP.
The SCATTER tool:
Generates a greenhouse gas emissions inventory following the Global Protocol for City-wide Greenhouse Gas emissions for your local authority area
Helps the understanding and development of a credible decarbonisation pathway in line with emissions reduction targets
Provides outputs that can be used for engagement to create a collaborative carbon reduction approach for local authorities